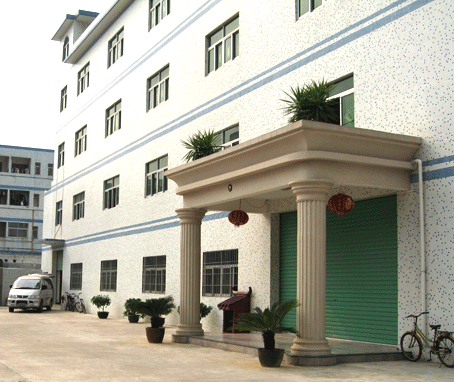 Shui Cheong Enterprise is a Zipper manufacturer with over 20 years experience in producing zippers and other garment accessories in Hong Kong and China. We are a Hong Kong based company with our head office in Hong Kong, while our factory is located in China Shenzhen which is only half an hour drive from Hong Kong border. Our newly invested factory building was completed in year 2005, with well-equipped machines, well trained and skillful workers. Together with regulated management system, the quality and efficiency are assured.

We produce full range of zippers including Nylon, Vislon and Metal. Covering a wide range of the sizes. Our products are widely used in sweaters, jackets, bags, footwear, etc. We implement the quality standards used in European countries and the United States. Our production capacity is 30 million pieces annually which include all kinds of zippers.

Our products are selling throughout the world mainly in U.S.A., E.U., Japan, Australia, Korea, Bangladesh, The Philippines, Indonesia, Cambodia, etc. With satisfied quality, competitive price, fast delivery and good services, we are confident to further expand our market to different corner of the globe.
瑞昌實業公司是一間港資公司,擁有超過20年生產拉鍊及其他成衣配料的豐富經驗。 本公司在深圳自置廠房,擁有先進及完善的拉鍊生產設備,有受過良好培訓又富技術的員工,在嚴謹的管理制度下,產品的質素及生產效率都得到最大的保證。

本公司生產的拉鍊包括尼龍、塑膠及金屬,涵蓋各種不同尺碼, 產品廣泛使用於毛衣、外套、其它衣物、手袋及鞋類等。本公司的產品符合歐盟及美國訂立的入口質量標準,現時,本公司的拉鍊產能為每年3千萬條。

瑞昌生產的拉鍊主要銷往美國、歐盟、日本、澳大利亞、韓國、孟加拉、菲律賓、印尼、柬埔寨等。憑著令人滿意的品質,具競爭的價格,準時交貨及良好的服務,我們深信,瑞昌生產的拉鍊日後將會遠銷至地球不同角落。